Every year, we work hard to add new resources to the conference that help attendees get even more value out of the event. This year, we've upped our game and are taking our past "help desk" model and turning it into a full-fledged resource center for bloggers.
2016 Resource Center
Thanks to the generosity of our partners, we're able to offer these amazing FREE resources for all attendees at this year's MN Blogger Conference.
The Resource Center will be open during the conference from 9:30am-3pm.
NEW! Writing Resources from Hennepin County Library
We're excited to announce that the Hennepin County Library team will be staffing our Resouce Center with loads of helpful resources for bloggers. Besides providing information on regular library services, they'll also have hard copies of writing manuals, books, and magazines available for checkout at the conference, so make sure you bring your library card. Don't have a library card yet? Hennepin County residents can sign up on-site and have their card issued on-the-spot.
And that's not all – Hennepin County Library staff will also have information on additional FREE resources available for bloggers:
Free creative writing classes
Free access to courses on Lynda.com
Free meeting room reservations for events
Free wifi at all library locations
eResources
and more!
Be sure to stop by the Resource Center at the conference to learn more about the wealth of free resources Hennepin County Library has available for bloggers.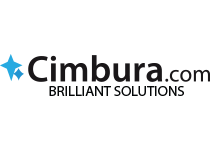 WordPress Help from Cimbura
The team at Cimbura knows WordPress, and they've generously offered their time to help answer questions and troubleshoot issues you've run into with your blog. During the Resource Center hours, you'll be able to receive free one-on-one assistance with your blog from a local WordPress expert. They'll be available to help answer questions, show you shortcuts to make blogging easier, and even get you pointed in the right direction if (or when) something breaks on your WordPress website.
Examples of things they can help with:
Minor CSS changes (background colors, fonts)
Help creating a backup for your site
Recommendations on plugins and themes
Explaining customization options for your blog
Troubleshooting something that's gone wrong on your WordPress site
and more!
SEO Help from the MN Search Engine Marketing Association (MnSearch)
MnSearch is a non-profit organization focused on providing opportunities for individuals and businesses to learn about search marketing, exchange ideas, and develop personal connections within the local community of marketers. During Resource Center hours, their team will be providing free one-on-one assistance for your SEO questions.
Examples of past assistance they've provided our attendees:
Explaining basic keyword optimization
Help determining your best permalink structure
Answering questions about image optimization for SEO
Explaining how features of your SEO plugin may work
Identifying areas where your blog's SEO can be improved
Clarifying information on inbound links, outbound links, no-follow, and do-follow
and more!
The Resource Center will be staffed from 9:30am-3pm during the conference. No appointments are needed – just drop in when you'd like between sessions!

Bonus: Recycle Your Old Cell Phones & Accessories at the Conference
Though not officially part of our resource center, Verizon will be collecting old cell phones and accessories at their sponsor table during the conferenc es part of their HopeLine domestic violence prevention initiative,. Devices may be donated in any condition, regardless of the provider, make, model, or technology – they'll take them all.
HopeLine from Verizon collects no-longer used wireless phones, batteries, chargers and accessories in any condition from any service provider to benefit victims and survivors of domestic violence. Donated phones are then turned into valuable resources for nonprofit organizations and agencies that support domestic violence victims and survivors nationwide.
The used phones collected at MN Blogger Conference will be refurbished or recycled by Verizon. The refurbished phones are sold, and Verizon Wireless uses the proceeds from the sale of any donated phone (by a third party) to fund non-profit agencies and to purchase other wireless phones for victims of domestic violence. Older, unsalvageable phones are disposed of in an environmentally sound way through an Environmental Protection Agency (EPA)-certified salvage company.