Session
Strategies to Grow Your Email Subscribers and How to Retain Them
In this session Fatema will talk about the steps of acquiring, managing, and retaining your blog email subscribers. We will also touch base on how to make opt-ins that create and automated funnel as well.
Recommended/helpful audience prerequisites: Already have an existing blog.
Key session takeaways: How to grow their email list, create freebies, and funnel. We will also talk about best recommended tools for email subscribers.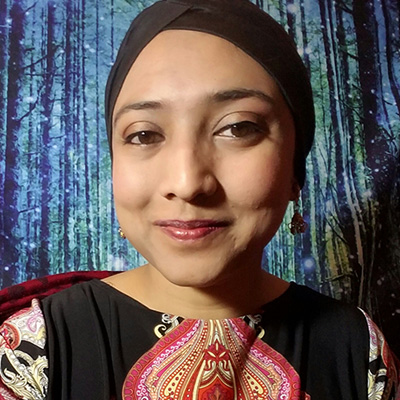 About Fatema
Fatema (@bizempowered) is the founder of Biz Empowered and Biz Empowered University. I work as a Social Media Manager, HuffPost contributor, and SCORE advisor. I have also received Spirit of Detroit award from City of Detroit for creating marketing campaigns against drug abuse. I blog about personal finance, marketing, entrepreneurship, and mindset. During my free time I enjoy reading and gardening.